Cannon SawMiller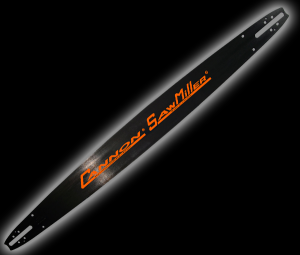 Product Highlights
Universal motor mount fits all common portable mills
Can be used with two powerheads or a helper handle (Sold Separately)
Precision squared and flame hardened rails for a long lasting bar
Available in standard .063 gauge (.050/.058 upon request)
Available in lengths from 44 to 96 inches
Precision ground groove
Cannon's universal SawMiller is a great bar for a two-man team or for a portable mill operation. The bar will allow a user to mount up a couple saws, or a helper handle on one end.
The bar is supplied with adapters to accommodate Husqvarna saws and bothregular (066) and large (088) Stihl saws.
All Cannon double ended milling bars are hand made by skilled journeymen.  Every bar is put through rigorous quality assurance checks prior to packaging to ensure top quality performance.
For your milling needs, Cannon double ended milling bars will prove to be "The Best Bar – Bar None!"®.